Fully Automated Smarthotel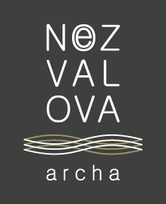 Thanks to the HotelTime Solutions systems and a wide range of integration options that HotelTime offers, a fully automated smart hotel could have been built in Olomouc.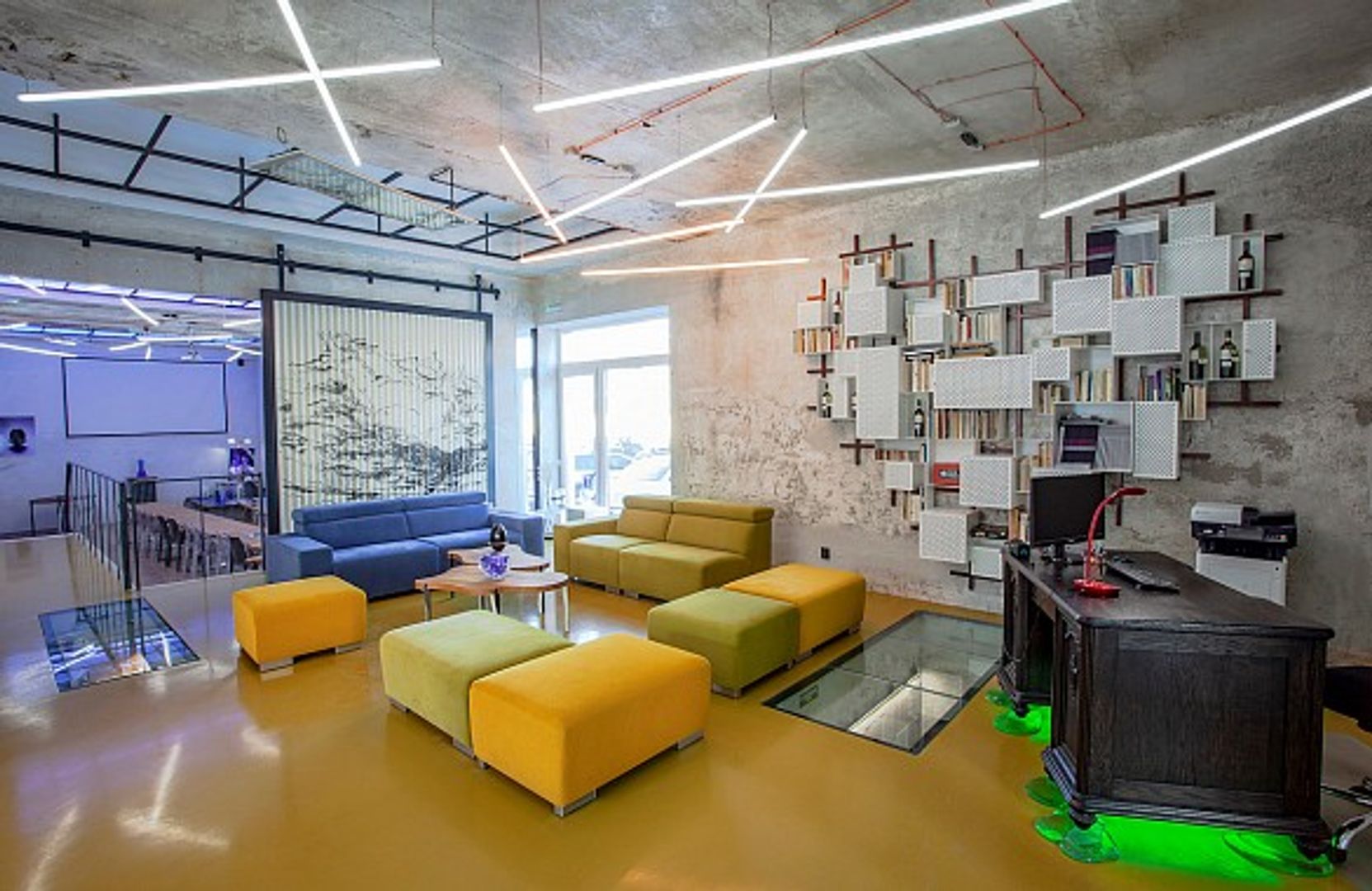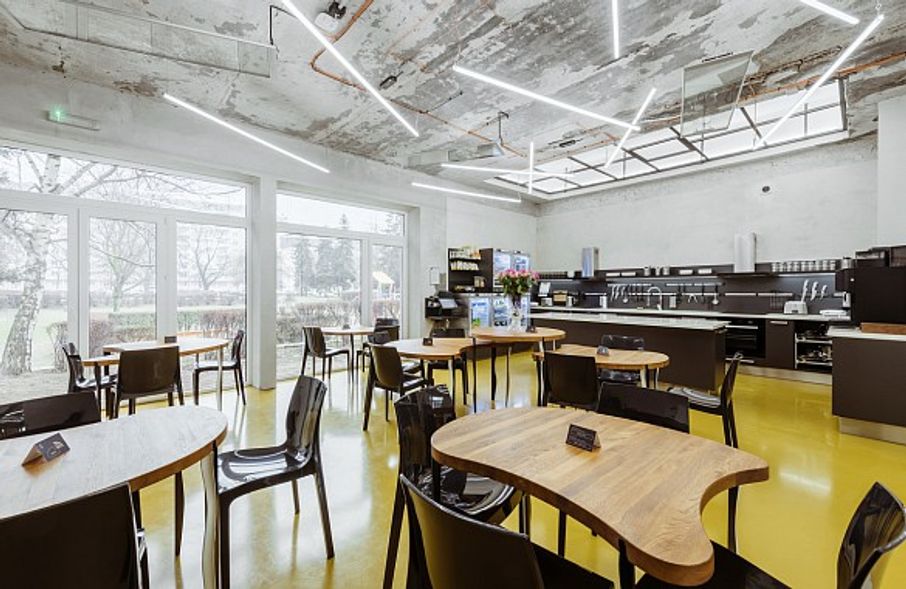 Main benefits of using HotelTime
Enables fully automated operation
Enables hotel to run self-service restaurant
Significant staff costs reduction
Reduced costs for IT administration
"In 2018 we were choosing a system for our first completely self-service ART and design hotel. We decided on HotelTime and after 4 years I have to say that the choice was the right one. Not only that HotelTime systems function well, are intuitive and offer perfect reporting, but you are also in contact with a friendly and nice team. We never felt like we bother them."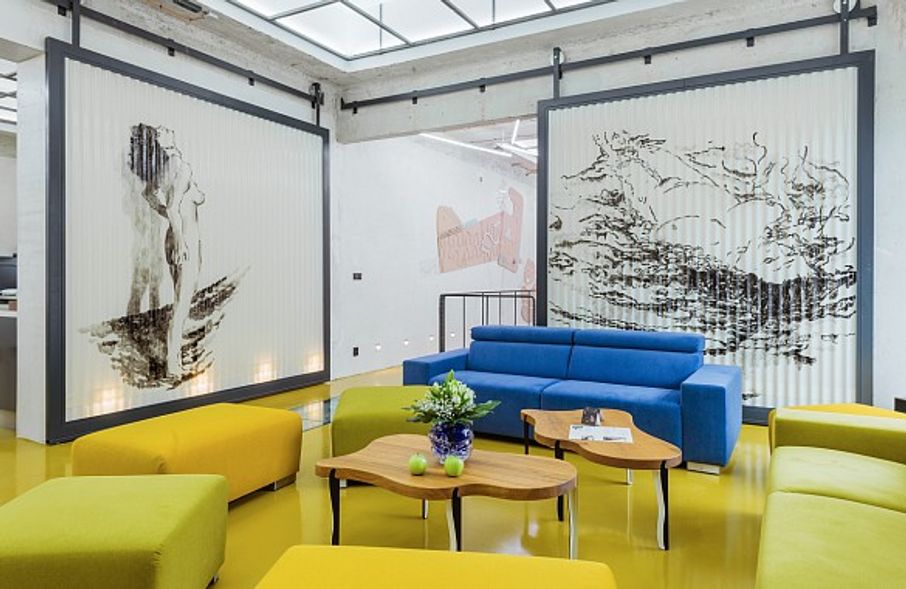 About Nezvalova Archa
Nezvalova Archa is a fully automated smart hotel that corresponds with current accommodation trends. Guests coming to this hotel do not need anyone from personnel from the beginning to the end of a stay, they can arrange everything themselves only with the help of a mobile phone.
Originally
It was important for the team of Nezvalova Archa to work with a system that will support their plan to build a fully automated smart hotel. The whole concept of Nezvalova Archa is based on HotelTime Solutions systems. It uses the potential of an open platform and thus of the integration possibilities which in general enables the automation of any hotel operation according to the specific preferences of its team.
Hotel's needs:
Automation
Autonomous guests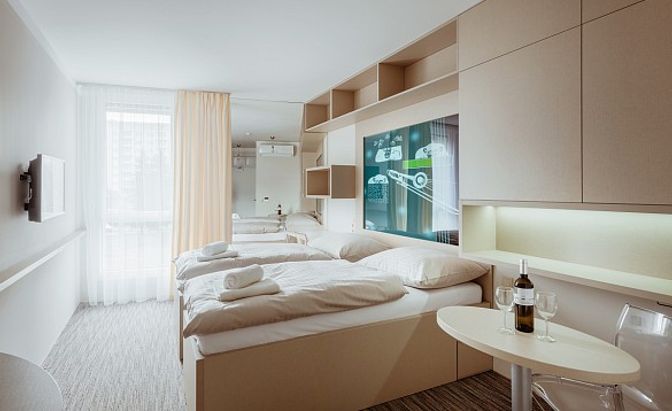 Solution
HotelTime PMS, together with other systems integrated with it, automates accommodation services. In the case of Nezvalova Archa, the integration of HotelTime PMS with Profitroom, MyStay and Salto is used.
 
The hotel works as follows. Guests book rooms online, and then an automatic message instructs them about arrival and about (also online) check-in. Nezvalova Archa uses mobile keys, so guests do not need to pick up anything upon arrival. They just receive a message before arrival stating that they need to download an app from Salto. Afterwards, they receive a mobile key through this app, thanks to which they can unlock every door – the main entrance, their room, or a self-service restaurant (which is described below). HotelTime and Salto built a special integration so that the mobile keys could work properly.
 
Also at the end of a stay guests benefit from the automatic operation of the hotel. Guests do not have to wait for check-out, do not have to hand in any key or card, or pay anything. They can simply leave. Payment for the stay is made in advance, whether you make the reservation through the hotel's website or other portals like Booking.com.
 
Nezvalova Archa uses Profitroom as channel manager. Thanks to the integration between their software and HotelTime, it is possible to also buy gift vouchers through the hotel's website.
Hotel's needs:
Smart restaurant solution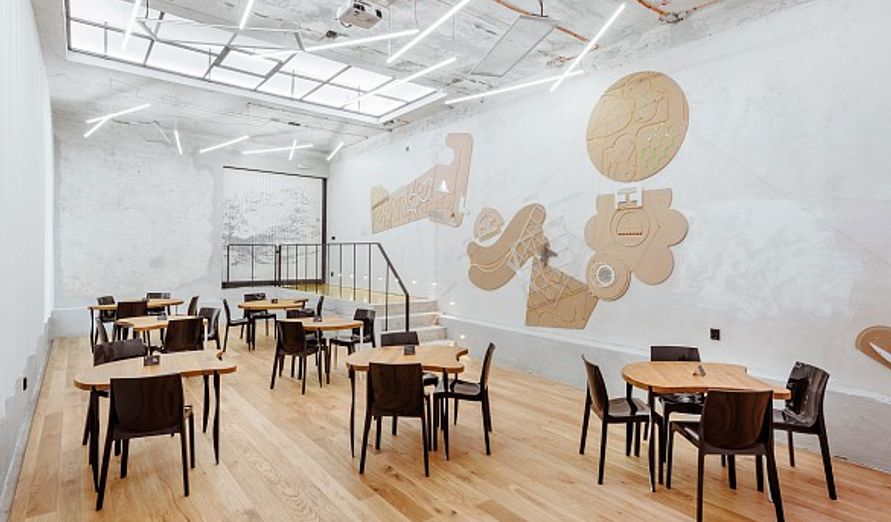 Solution
Nezvalova Archa offers a unique concept of restaurant services, which is possible thanks to HotelTime Solutions Vento ePOS system.
 
As the hotel is fully automated, it does not have a typical restaurant. Instead, guests will find a kitchen with a variety of food and drinks to choose from. If they want or need anything, they simply enter the restaurant/kitchen, select the food and/or drinks, mark everything at the self-service cash registers and pay. In addition, it is also possible to cook there.