News
——

19.7.2018
—— 2 reading minutes
Big data or smart data? Reporting in PMS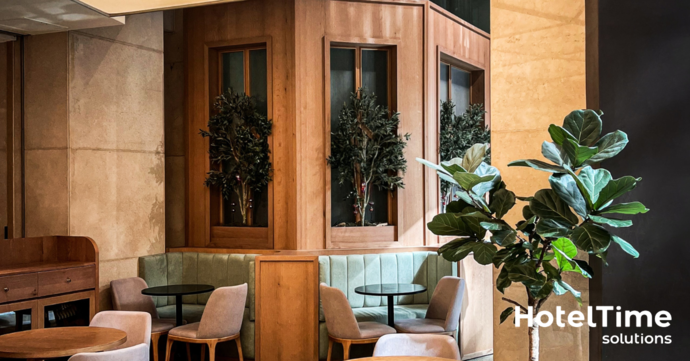 THE DATA PARADOX
Property Management Systems process and store large amount of data every day, but having "a lot" of data do not always mean having "the right" data. As we already stated in our previous articles, hotel data come from several separate sources, such as channel managers or reputation systems, meaning that a good PMS should be able to integrate and standardize all these info, in order to make it understandable for the final user.
TOO MUCH OR TOO LITTLE?

Data allow hoteliers to take strategic decisions, both in terms of pricing strategy and advertising investments, so you have to make sure to get proper reports at your fingertips whenever needed. On-premise PMS systems usually offer predefined reports, regularly updated during the night audit. These reports are usually very specific, yet hard to read. With hundreds of different reports, in fact, it becomes nearly impossible to recognize which one is the "right" one. On the other hand, most of newly introduced cloud-based systems provide a very limited number of reports, showing an insufficient breakdown of the data. Some of these systems don't even run a night audit, don't calculate ADR based on each night's rate, don't split packages (or even VAT, or meal plans included in the rate) and they generally lack of all those reports which are needed in medium/big-size hotels or in a multi-property environment.
SMART DATA vs BIG DATA
Here at HotelTime, we understand this dichotomy and created reports featuring several filtering criteria, allowing users to search for specific information, combining dates, segments, sources of business, etc. exactly as found in on-premise systems. We believer that hoteliers should be able to access their data in real-time anywhere, anytime and on any device. On top of that, we provide automatically delivered daily reports in printable pdf format to start up your working day with all the key data at glance, providing you an instant snapshot, without having to log in the system at all.
CONCLUSIONS:
"Without data, you're just another person with an opinion", said W. Edwards Deming. At HotelTime we agree, that is why we offer a state-of-the-art reporting system for any kind of property. If youwant to know more about our reports, get in touch here.