News
——

22.8.2019
—— 3 reading minutes
HotelTime Solutions and AeroGuest announce an Integration partnership
---
Recently Atomize opened up the door for a faster expansion by making their own world-class open two-way API accessible on the market. Today Atomize announce that the Property Management System (PMS) HotelTime have chosen to integrate with Atomize open two-way API. This is well-aligned with the objective of making Atomize more accessible to a broader market. 
---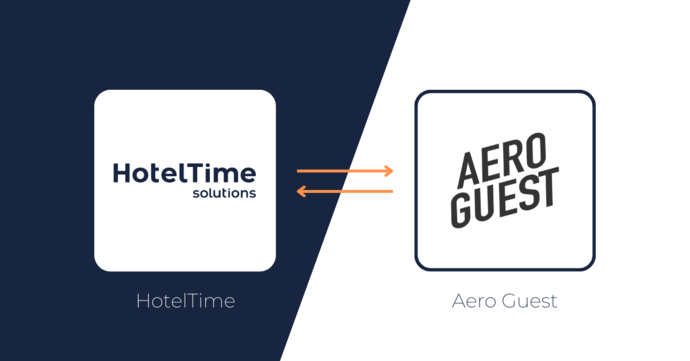 The integration will mean that the relevant Reservation information is sent from HotelTime (Property Management System) to the AeroGuests platform, allowing the guest to complete their seamless, digital check-in without any manual work required by Hotel staff.
As an open platform, HotelTime continually strives to offer its clients the highest quality of integration partners and the ones which can bring the most value to their clients.
AeroGuest is leading the way with the seamless digitalisation of the guest journey, which offers distinct benefits to the guests and, therefore, to the hotels. AeroGuests contactless check-in solution also offers Hotels a strategic advantage in light of the Covid 19 Pandemic.
"HotelTime has always been guided by what our clients want. We have been monitoring the demand for a partner that effectively digitalises the guest journey for a while. Once AeroGuest came into our radar, it was clear they were the right partner, providing the most fitting solution for the future. The unfortunate outbreak of the COVID-19 pandemic has only served to emphasise this and, once hotels reopen, digital guest journey and touch-free check-in/out will be essential. We are delighted to be able to offer this to our clients through the partnership with AeroGuest." 
Jan Hejny
CEO & Founder at HotelTime Solutions
"I'm very proud to announce our new partnership with HotelTime Solutions in London. Its cloud-based PMS is in use in over 500 hotels across 11 countries. All of them are now able to get advanced mobile hospitality from us. HotelTime Solutions uniquely offers cloud-based systems that are 'open platform,' able to integrate with third-party software that not only are available now, but also with an eye to new technologies likely to shape the future of hotel operations and distribution channels such as AeroGuest. The teams in Aarhus and Copenhagen are looking forward to the collaboration."
Nikolai Kronborg 
Partner & Chairman of Aeroguest Board
About HotelTime 
HotelTime is a well-established cloud PMS provider that has been on the market for over 15 years. HotelTime has offices in Prague, London, and Bangkok, and provides its systems to over 500 customers, primarily in Europe and the UK. HotelTime Solutions is also growing in East Africa, Thailand, Sri Lanka, and the UAE. HotelTime is operated as an open platform, offering its customers the best partners available to help them automate and streamline their operations.
About Aeroguest 
AeroGuest is the mobile travel platform of the world. We believe that in the near future, 90% of all guests will check-in before arrival. With our thoroughly developed conversion engine, we are capable of targeting 100% of hotel check-ins. Our founder and tech geek Martin is a true entrepreneur and creative thinker. He loves the idea of connecting the things that matter to us. We have offices in Aarhus and Copenhagen in Denmark. We expect to open new offices all over the world soon.