News
——

18.7.2018
—— 2 reading minutes
How to choose your next PMS
---
Of all the choices hoteliers have to make, choosing the right Property Management System is one of the most stressful, yet crucial, one. If you already replaced your PMS at least once, you know the amount of strain the process brings.
---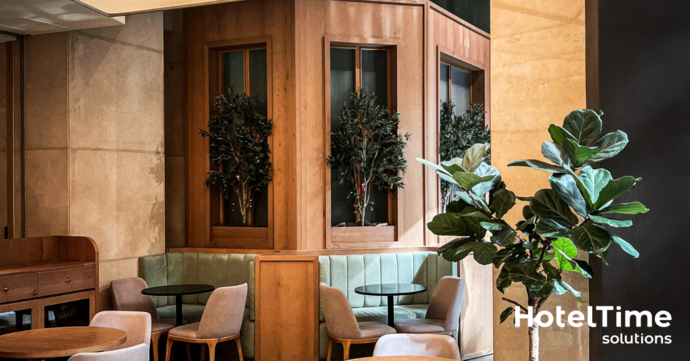 Hotels regretting their PMS decision is a cliché in our industry, but the truth is that, with all the companies out there claiming to be the best solution, it's easy to get confused, so what should you look for in a PMS? Here are five essential features:
1. THIRD-PARTY INTEGRATIONS
That's the number one variable when choosing a PMS. Write down a list of all the third-party software you work with and check how many of them can and cannot be integrated into the system chosen. Having this information in advance will save you a lot of headaches later on.
2. CLOUD TECHNOLOGY
Back in the 90's, PMS were physically installed on computers, with their central data stored on a server in the hotel's basement. The costs of buying the hardware, plus the maintenance charges, and the lack of easy integrations put to rest this technology almost entirely, yet some PMS still offer on-premise solutions. Always choose a cloud-based software, deployed over the Internet and accessible from any computer without the need of installations nor hardware backups.
3. EASE OF USE
Even to advanced users, it can take some time to get accustomed to new technologies, especially if your hotel offers multiple services such as meeting rooms, restaurants, SPA, etc. Ease of use should always be a priority when picking up a PMS. Make sure the system chosen offers a lean, clean and concise user interface.
4. PRICE TRANSPARENCY
With several modules and integrations available it is easy to take the bumpy road of hidden costs. Make sure you understand all the included and not-included PMS features before signing the contract.
5. REPORTING
PMS process large amounts of data, but you may need to extract just some information without getting lost in the background data-noise. Take a look at the PMS' reports before choosing your next system.
CONCLUSION 
Getting the right PMS from day one is the best investment you can make in the long term. Take your time and compare all the features, so you will have no surprises. Here at HotelTime Solutions, we are happy to answer all your questions, get in touch with a specialist here.