News
——

2.5.2022
—— 9 reading minutes
Improving Guests' Journey: Automation in Hospitality
---
Reduction of manual errors, reduction of employee workload, an improvement of productivity and promotion of efficiency, processes acceleration, and costs reduction. These are some of the benefits that come with automation. A process that is not at all foreign to the hospitality industry, even though it is an area that is fundamentally based on people and their care.
---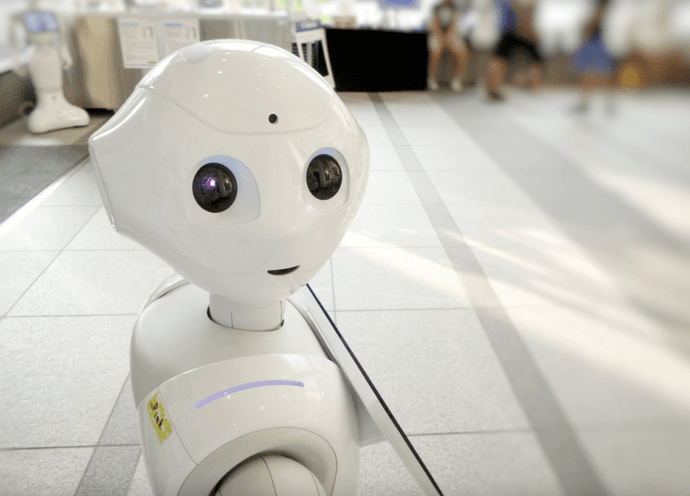 Automation helps to significantly improve and speed up processes in hospitality. Its aim in this industry should be to identify activities that do not have to be performed manually, that are repetitive, or can be better performed by an automated system than by humans. Properly implemented, automation minimizes the time staff spends on activities that do not require their attention. As a result, all personnel can engage in tasks that have real added value for both hotel and guests.
There are several processes that can be automated in hotels. It depends of course on the specific property, which possibilities of automation can be implemented there. Here is a list of all the options hotels have:
1. Automation and Rates and availability distribution
Benefits for hotels
Staff spend less time manually entering reservations into the system and/or updating them
Greater visibility of a hotel (it distributes rates and availability through many channels)
With the help of RMSs rooms are offered for the correct prices at all time

Possibility of payment automation which saves a lot of time for personnel
Benefits for guests
Information about rates and availability are updated and easy to find
Faster and more pleasant check-in – personal data and payment information are automatically saved into the PMS
At the very beginning, before (potential) guests choose a specific hotel, they need to find an available room in the right hotel for the right rate. At this stage, hotels can automate the distribution of this information (availability and rates) to various channels, typically their own website and online platforms such as Booking.com, Expedia, etc.
The distribution of data about availability and rates can be automated thanks to channel managers. These systems connect the hotel's PMS with various channels, and if the hotel uses a 2-way interface, information is transmitted in both directions – from PMS to an online platform and vice versa. Data about rooms availability and rates are automatically sent from PMS and updated on all platforms hotel is using, and reservations automatically come from these platforms to the PMS. Staff does not have to enter or update any data manually.
In addition, pricing as such can be also automated thanks to Revenue Management Systems (RMSs) which can set prices for hotels very effectively based on a lot of different data. RMSs help Revenue Managers with day-to-day decisions, save them a lot of time they would need to evaluate data manually thus helping them make sure pricing decisions are as effective as possible to achieve planned revenue (you can find more information about RMSs and their benefits here).
2. Automation and Communication with guests before their arrival
Benefits for hotels
Possibility of personalized communication with guests before their arrival
Improvement of hotel's services
Better preparation for guests thanks to the possibility for them to book additional services in advance (e.g. SPA)
Výhody pro hosty
Better hotels services and improved communication between hotel and guests
Possibility to order or book additional services before arrival
From the hotel's point of view, it is very important to communicate with guests before their arrival. As part of this communication, a hotel can provide guests with basic information (e.g. how to get to the hotel), perform upselling, or even remind those who have ordered package services of the need to make a reservation to secure a time and date of specific service. This communication can be automated using specialized systems (GuestJoy, MyStay, Revinate) so hotel staff does not have to contact every single person manually.
The level of automation of communication with guests may vary. For example, HotelTime Solutions software allows hotels to include a link into the messages for guests that leads directly to the reservation system (typically for SPA). That means guests obtain all necessary information and are able to create a reservation themselves right away without having to contact anyone from a hotel.
3. Automation and Guests' arrival
Benefits for hotels
Improvement of hotel's services – reduced check-in waiting time
More time for guests – minimalization of the amount of information that is entered into PMS manually
Possibility to optimize the number of reception personnel, e.g. during night
Benefits for guests 
Speeding up the check-in
Possibility to check in to the hotel at any time, even if there is no reception
Higher level of privacy due to faster or online check-in
From the guests' point of view, check-in has long been perceived as an unpleasant issue – it is very likely that there will be a queue before the reception desk and that unpopular tasks such as filling out various forms or paying will have to be done. Many hotels are trying to improve the experience for example by providing welcome drinks. However, it is possible to have an even better approach. A significant number of tasks (actually the whole check-in process) can be automated and thus speeded up.
Modern systems (like AeroGuest) allow guests to provide a hotel with necessary personal data and payment information in advance (online check-in). After that, a hotel must only give guests access to the room (keys/card) after they arrive. But the handover of the "keys" does not have to be done by a person either. Hotels can use key boxes (for example Keyguru) can help with that) or mobile keys (Salto), 
In that case, it is only necessary to send guests (QR)code they will need to open a key box or room.
Another way how to automate check-in is by using kiosks. A kiosk does the same operations as a person at the reception – it reads the necessary data from submitted documents, enters it into PMS, and then gives guests everything they need to access the room.
However, if a hotel does not want to or cannot implement the above-mentioned check-in automation, smaller steps can be taken. Typically receptionists can use ID or passport readers which automatically, very quickly, and easily collect all data from documents submitted by guests and enters them to PMS. No manual work has to be done.
As a step toward automation, automatic payments are also an option that significantly eliminates manual work. It works like this – PMS saves card information provided by guests when creating the reservation (card tokenization) and then automatically charges (or pre-authorizes) the card according to the rules set in the PMS. This way automatic payment is used for payments for the accommodation itself, but since a hotel has the card information saved it can use it for other payments, as well – for example, when a guest needs to pay for the goods from a minibar. This type of automation saves a lot of time for hotel staff and guarantees zero error rate (you can find out more about payment automation here).
4. Automation and The end of a stay
Benefits for hotels
Less reception workload
Ability to manage feedback and control rating on OTAs
ECO-friendly approach
Benefits for guests
Faster check-out
Electronic invoices
Once guests leave, hotels should be interested in how satisfied they were during the stay or at least in receiving a good review, for example on Booking.com, as the average OTA rating directly affects the number of bookings a hotel can receive.
And so hotels collect feedback from their guests. That can be done either manually (hotel staff contact guests one by one) or automatically using software that is set to contact guests after their stay and ask them for feedback/review. Especially in case of large hotels, automated contact is a wise step, as manual, personal contact with guests after they leave is very burdensome, if not practically impossible, for the staff.
In addition, payment automation is also relevant when it comes to check-out and guests' leaving. In some hotels, guests pay for the stay at its end. In case this kind of hotels have automatized payments, staff does not have to bother guests with that. The payment data provided by guests when booking a room is saved in the PMS and the system automatically charges the card (for the stay itself and also for goods from a minibar if they were consumed).
Apart from that HotelTime Solutions PMS can also help with invoicing. One of the functions of HotelTime PMS is the automatic sending of an invoice to the guests' e-mail, which again reduces unnecessary manual work the staff has to do and provides guests with a document in a useful electronic form.
5. Automation and Accounting and reporting
Benefits for hotels
Possibility of saving a significant amount of costs spent on manual document processing
Possibility to connect a third-party analytic tool
Hotels, and their accounting departments, typically have to deal with a large number of tax documents and invoices. Entering them into accounting systems can be very time-consuming and expensive, which is why automation can be again very helpful. If a process of information transfer between PMS and accounting software is automatized, all financial information is shared between these systems and the accountant does not have to enter it manually.
At the same time, regular (daily) transfer of financial information from PMS brings the possibility of analysing this data using third-party analytical tools such as ERP or BI systems.