News
——

1.9.2020
—— 2 reading minutes
Interview: Choosing your next PMS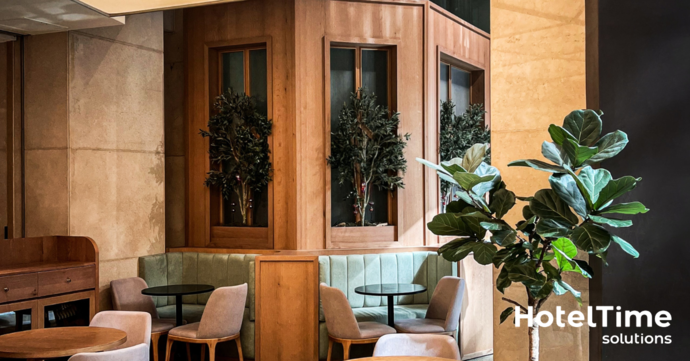 It isn't straightforward today for hoteliers to choose a PMS. There are so many technical words that you can get lost. If you should give a piece of advice to hoteliers when picking a system, what would it be? 
It would be to try to make qualified decisions, not solely based on brand or marketing, but based on identifying your software needs and finding a PMS that matches them. Moreover, you may have specific software needs at the moment, but, as a hotelier, you should try to identify your future needs in the next three to five years.
So you think the main complexity when choosing a PMS is that you have to think long-term, while with other software, it's not necessarily the case? 
It's a combination of trying to identify future needs and identifying the current, exact needs of every department. And flexibility, of course. Pick a platform that's open and gives you many options. Medium and large-sized hotels may prefer a stable tech stack, while smaller properties may want to change their providers more frequently. It's way easier to implement something new for the latter, but in larger, more complex environments, you can't replace software every month. Changing that environment is difficult and costly and, if you do it, you're not concentrating on your guests. Lastly, you should be picking a partner that evolves with you as well, and that rules out most legacy systems, because you do only get what you see now.
It isn't easy to compare apples to apples when it comes to PMSs. What do you think is the main problem? 
There's no universal answer. With PMS systems features, even though we're talking about the exact same functionality (let's say, group bookings), each system can have a very different approach to how to solve that problem. It's crucial to sit down and have a meticulous demo or more demos, because you want to understand how that PMS is solving that group booking problem. You want to make sure that it's the most effective method for your operations. As a manager, I would like to make sure that my staff isn't spending hours with something that another PMS can solve in minutes but, to be able to do it, the PMS has to understand the hotel needs. Then there's the guest side: you probably nowadays want a PMS that's guest-oriented, so it can give you tools that you can use to make your clients happier. It may be a built-it online check-in solution, or you may want to improve your reputation, so you should know that you'll need a review management system at some point. So you should pick a PMS that can integrate a that tool
Do you think one of the problems is that PMS choices are usually taken at executive level without considering the operational needs of the staff? 
Absolutely. Sometimes the systems get chosen by a particular role in the hotel, without really going into detail or consulting the end-users. We prefer to talk to various positions within the hotel first, understand their needs before we talk to the management, and say "hey, we really think we're a good match." You need to try to understand how the operation works.
In the book, I talk a lot about the need for a more open API industry… 
Yes, but I think that the quality of an API is more important than the quantity. At the end of the day, as a hotelier, you want the system to function properly: if you uh integrate a revenue management system, you definitely need a two-way integration; if you integrate a channel manager, 
you probably want as quick updates as possible, so you don't have your inventory updates to happen every two hours, but immediately or every two minutes. You may want to be offering room upgrades to specific room types only: the available ones. Why would you be offering a room type upgrade when it's not possible? Most of the upside platforms offer room type upgrades not knowing if those rooms are available or not, because those upselling platforms didn't spend enough time developing the integration. They did the easiest thing they could have done, and they say "that's fine, it's done! We're integrated with the system!" Clearly, there are various ways to integrate. From a marketing perspective, it's probably appealing just to say "Okay we've done the integrations," but nobody talks about the nature of these integrations. The quality of integration affects what you can do with the system. I honestly believe that third-parties connecting to the PMS should get certified first… We want to make sure that our customers will get a robust integration.
What do you think are the features that should be built-in a PMS? 
Again, there's no universal answer. It depends on what type of a hotel that PMS is built for. You cannot just create one PMS and think it's suitable for all kinds of properties. Newly built PMSs tend to be ideal for smaller properties with less complexity, and they usually offer less built-in features. If you have 50 rooms or 100 rooms, on the other hand, the list of features that should be built-in starts to be very extensive. For instance: I think that the housekeeping module, reporting, and benchmarking of your housekeeping staff should be integrated. Not everybody can clean the room at the same pace: some people will take 20 minutes, some 40, etc. If you're running a large property, it's a difference if you employe 30 housekeepers or 27. That's three full salaries. A PMS that can give you that benchmarking can make you save these three salaries by laying off the three least competent housekeepers. If you are running a 20 room hotel, one member of the staff can go to the room with the housekeeper and see for himself without the need for an in-built feature. But it's impossible with larger properties. You always go back to the needs of the hotel. There's no black or white answer here. Sometimes we do even recommend our competitors to some of our leads! Most smaller properties only need a nice-looking, easy-to-use system, not too many features, an easy learning process, two or three integrations, and they're ready to go. But this approach is not suitable for larger properties with F&B, SPAs, MICE, etc.