News
——

15.7.2019
—— 5 reading minutes
Valachy Resort: Development and implementation of four systems on a multi-property resort. Goals, challenges and solutions
---
In May, HotelTime Solutions completed one of their most complex and ambitious installations so far: four products from the HotelTime Solutions suite, along with a multitude of other integrations were implemented across the vast Valachy Resort, owned and operated by Datart, the largest electronic store operator in the Czech Republic, with over 100 stores. 
HotelTime Solutions now provides a range of software solutions to the Leisure, Hospitality, and retail outlets across the resort set in the Beskydy mountains. The resort sprawls across 5 Sq KM and includes four hotels (164 rooms), six restaurants (37 POS tills), three SPA outlets (500 people visiting daily on average, including day-use visits and hotel guests), as well as many retail outlets, a golf course, and a skiing slope. 
---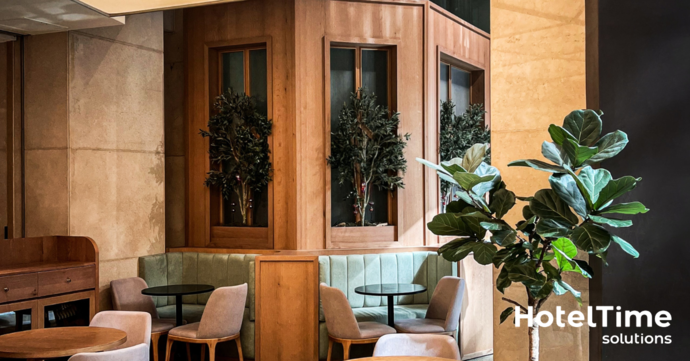 The Valachy resort's nature means that guests can visit several different outlets, or even move between hotels, taking part in various activities while being connected to a single reservation. For the Operations and Financial reporting of the business, this creates many challenges.

HotelTime CEO Jan Hejny said:
"HotelTime Solutions is delighted to have delivered a comprehensive solution to a complex set of challenges that this wonderful, full-service, multi-outlet resort was facing. Being on-site for the implementation enabled me to see firsthand how our solution will improve the performance of this successful business and push our product offering to new heights. I was also treated by an excellent hospitality level, and I very much look forward to working closely with Valachy resort for many years to come."
After ongoing detailed technical discussions lasting two years, HotelTime Solutions was able to offer a bespoke solution to automate many processes for staff, whilst providing guests to the resort a more seamless experience. Furthermore, huge cost savings were enabled by implementing more efficient reporting of Stock items and robust audit trails. The integration of four systems from the HotelTime Solutions suite of products (HotelTime PMS, Vento Epos, Libero Spa Management system, and Confero for MICE) allowed efficient and detailed tracking and allocation of revenue between a complex set of Revenue Centres and physical outlets.
The key solutions that were implemented were:
Multi-property operation: including the PMS as well as multi-property versions of Vento POS and Libero SPA systems, allowing for a seamless posting of any revenue across the chain;
Seamless integration of multiple access systems: enabling, for instance, access to SPA outlets for eligible guests only, based on their package deal, including real-time integration with SPA entry systems using hotel key cards for entrance and F&B purchases
Extensive integration of accounting and ERP systems: with a close-to-realtime transfer of all stock movements, invoicing, deposits, and management reports for accounting and BI purposes.

HotelTime Solutions achieved this goal by working closely with the Valachy resort management through three key areas that HotelTime commits to every Client:

Pillar 1: Close discussion with the Client to ensure a detailed understanding of their operations and requirements, a comprehensive Implementation plan, and on-site training. 

Pillar 2 – Integration and Use of an Open API's to connect to 3rd parties specified by the Client 

Pillar 3 – Bespoke development (agreed in advance) according to the use case of the Client 
In this case, these three key pillars of HotelTime approach to Sales and Implementation were taken to the extreme. 

Pillar 1 – Discussions were ongoing for two years – with the Client's requests and criteria changing often and the final acceptance scenarios spreading over more than 175 pages covering all use cased needed. Eventually, the implementation was moved forward by five months from the planned date, when the resort closed during the COVID-19 lockdown. There was also a significant amount of online training and one full week with multiple members of staff on-site. 

Pillar 2 – Deep integrations between HotelTime Solutions' suite of products gave both staff and guests a more joined-up experience at the resort. But furthermore, HotelTime completed integrations with entrance and accounting systems as well as a new booking engine to ensure all areas of the business were connected and provided the Open API infrastructure for more in-house built features, like the guest Digital Journey, to be developed by the customer. New integrations completed at the Client's request included the ERP system of the group (accounting and business intelligence) and various SPA entrance systems combined with room access technology. 

Pillar 3 – The bespoke development required was closely linked to the ongoing discussions.
Communication, as always, was crucial. The development required was extensive, complex, and intricate and took over 2000 development hours. Some key factors were:
Significant internal control and accounting mechanism needed to be supported, resulting in over 170 pages of testing scenarios.
Over the course of two years of working on the implementation, multiple new outlets opened, including a whole new F&B stand-alone concept, a new hotel, a golf course, and skiing outlets. A few external factors, like the change of accounting system supplier, a significant change in the business model of the SPA use, and significant legal changes (taxation of packages, for instance), meant that parts of the project had to be redesigned completely.
The customer's request to fast track the implementation by five months due to COVID-19 lockdown brought several challenges in the management of the whole development process, that suddenly involved more members of the product, major re-planning of each member's task list, the team's inability to meet in the offices as well as reach some of the furloughed employees of the customer during the last stages of development and testing.
HotelTime CTO Jan Pravda said:
"While this project threw up some significant technical challenges, I am delighted that we have been able to deliver what the Client requested while also developing the HotelTime infrastructure and making some complex technological developments to our system which will benefit all clients, existing and future, for years to come."